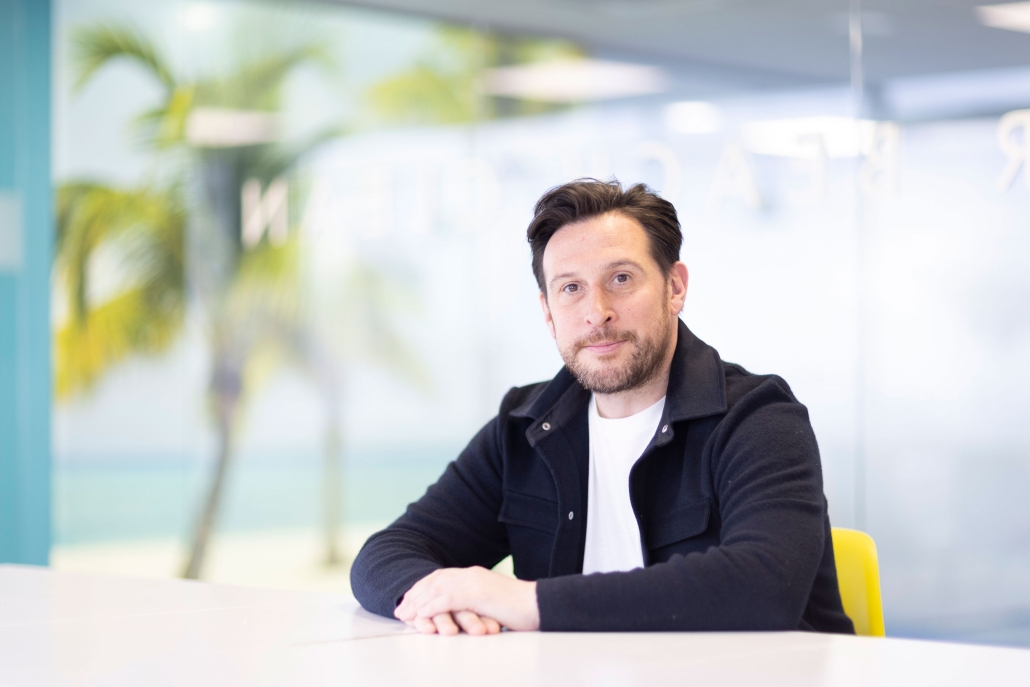 How Last Year's Travel Chaos Can Create a Better Holiday Industry
In the second of our Founders Series, George Hastings, Managing Director of Ocean Holidays, discusses how we can learn from last year's travel chaos to create a better holiday industry.
There's no denying it has been a difficult couple of years for the travel industry. As travel restrictions began to ease post-pandemic, the industry faced a new set of challenges, from staff shortages to flight cancellations.
And yet the travel industry remains incredibly resilient. At Ocean Holidays, our sales were up 50% compared to January 2020, showing the green shoots that we have all been waiting for. As winter starts to draw to a close and families look ahead to planning well-deserved summer holidays, here are a few things I've learnt that will stand any travel business in good stead to overcome hurdles and work together to support customers as we move forward towards a brighter future.
Open and honest dialogue is key
I had my own experience of last year's 'travel chaos' when I was caught up in a major outage issue on my return from Geneva. As a result, my flight and luggage were delayed turning what should have been a 1hr 30-minute flight into 15 hours from door to door. Unfortunately, my story wasn't unique.
At Ocean Holidays we pride ourselves on putting humans in touch with humans. And this includes our suppliers and partners.
For example, being in regular communication with airlines last summer allowed us to stay one step ahead of any flight disruptions and let our customers know to book them onto other flights. Doing this kept the stress out of booking holidays for our customers and reduced complaints directly going to airlines.
As we look ahead to this summer, we'll be continuing to have open and honest conversations with both customers and suppliers alike. Issues will arise, but we know it's how we handle these situations with our customers that will determine if we're successful or not.
The right deal is important, but so is a robust guarantee
Last year's uncertainty cemented the need for a strong guarantee in the minds of consumers. Whilst price is important, consumers are also looking for reassurance from travel companies that they can support them should things go wrong.
As customers navigate the current cost of living crisis, holidays, more so than ever before, are considered purchases. Offering reassurance and guarantees on holidays will be key to encouraging consumers to part with their cash.
Be agile to respond to changing consumer needs
It's no surprise that the way consumers book holidays has changed over the past year, so it's vital that travel companies remain agile and respond to evolving consumer demand.
For example, we have seen a shift in when people book their holidays with the vast majority of travellers now booking seven months in advance, compared to nine months to a year that we saw before. As a result, we need to ensure we are constantly refining our deals and services to cater to this.
During the last few years, we have also seen major airline partners change their routes to accommodate those visiting friends and family abroad, however, we are reaching capacity in market growth for this type of travel as consumers return to traditional leisure destinations.
https://www.ocean-holidays.co.uk/wp-content/uploads/2023/03/George-062-1030x687-1.jpeg
687
1030
admin
https://www.ocean-holidays.co.uk/wp-content/uploads/2023/02/oh-logo.png
admin
2023-03-02 14:45:22
2023-03-27 22:00:53
How Last Year's Travel Chaos Can Create a Better Holiday Industry