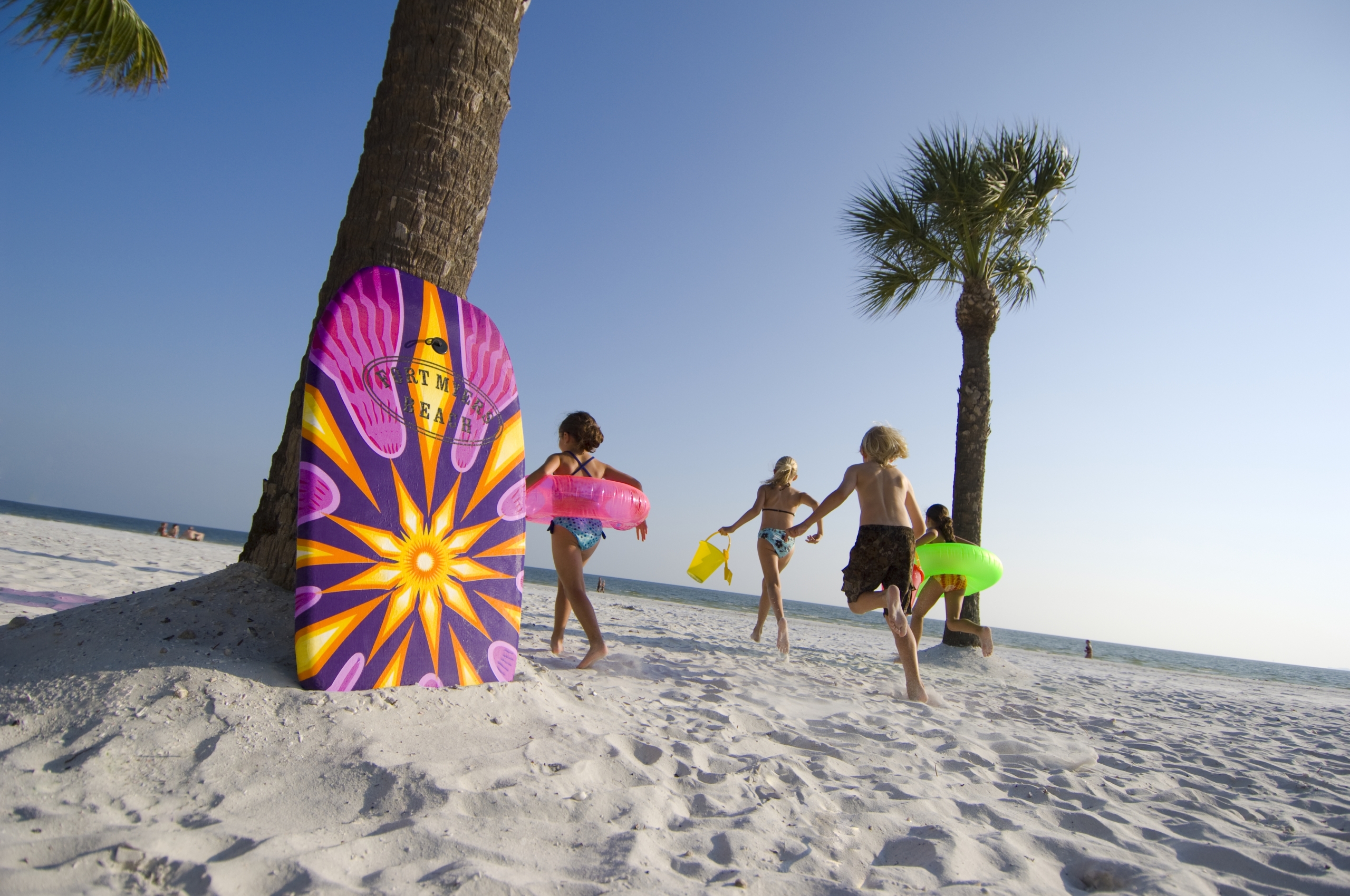 The evergreen appeal of the Sunshine State
Europe's leading Florida holiday specialists Ocean Holidays announces a record Easter for bookings to the U.S state, experiencing a 65% increase compared to 2019
UK travellers are on average spending £1,500 more than in 2019 on luxury upgrades for their trips this Easter to enhance the holiday experience
Villa demand surges with an increase of over 10% on 2019 as consumers seek privacy
Florida has been through a transformative period over the past two years, with domestic migration to the state increasing significantly throughout the pandemic.[1] With Brits now able to travel to the state unimpeded by restrictions, Ocean Holidays has recorded its busiest Easter ever in its 19-year history.
For many, this will be the first Easter they have been able to travel abroad since 2019 and Brits are seizing the opportunity to treat themselves to a long-haul trip. The UK's fastest growing travel group,[2] Ocean Holidays, has experienced a 65% increase in bookings to Florida for Easter 2022, compared to 2019. Travellers are also spending over £1,500 more per trip than they did in 2019 during the same period, indicative of Brits' desire to make the most of their holiday abroad.
"We're seeing Brits flock in their droves to longer-haul destinations such as Florida, seemingly making up for lost time following a heavily disrupted two-year period. We've seen an incredible 65% uptick in bookings to the state, and as a result this is our busiest Easter period to date," comments Harry Hastings, co-chief executive, Ocean Holidays. "Over the past few years, the Florida tourism landscape has drastically changed. Where Florida might once have stood for Disney World, Sea World and Spring Break, today it's more like a holiday of lifetime on steroids."
PROOF OF POPULARITY
According to ABTA, the USA is second on the list of top 10 overseas destinations people plan to travel to in 2022, climbing from third in 2021.[3] Almost one in five (18.1%) of people plan to travel there this year, with New York and Florida among the most popular destinations.[4]
In 2020 Florida overtook New York with its market share of all oversees visitations, growing from 23.8% in 2019 to 30.3% in 2020, while visits to New York dropped to 21.6% in the same timeframe. Meanwhile, Florida has also overtaken California in the list of US states travellers from the UK and Ireland are most interested in, taking it to the second most sought-after holiday destination behind New York.[5]
---
[1]https://www.census.gov/library/stories/2022/03/net-domestic-migration-increased-in-united-states-counties-2021.html#:~:text=The%20share%20of%20counties%20that,in%20the%202020%2D2021%20period.
[2]https://www.ocean-holidays.co.uk/
[3]https://www.abta.com/news/abta-reveals-most-popular-destinations-2022-travel-testing-requirements-ease
[4 https://www.abta.com/news/abta-reveals-most-popular-destinations-2022-travel-testing-requirements-ease
[5]https://www.ttgmedia.com/news/new-research-shows-increased-interest-in-lesser-known-florida-destinations-32484
EVOLUTION OF FLORIDA AND FRESH APPEAL
Florida is no longer just about retirees, Spring Break and Disney. More than 33,000 New Yorkers packed up and moved to Florida during the pandemic, and many are making the move permanent[1]. Given this new influx of tourists and residents, and the subsequent boost to the economy, tourism in the state has been forced to evolve to meet this unprecedented demand by diversifying its products to meet the needs of the new demographics.
We're seeing a trend towards experience-based, twin-centre holidays. This means combining destinations, such as a Disney theme park on-site stay with a villa stay, or a Gulf Coast Beach extension. Some travellers are also going further afield and twinning Orlando with New York, Vegas and other popular US destinations to make more of their time in the States.
SURGE IN VILLA HOLIDAYS
There has been a fresh surge in demand for villas, accelerated by the pandemic as people sought their own private accommodation to avoid other people in hotels. Now, over 35% of Ocean Holiday bookings made for Easter 2022 are villa holidays, an increase of over 10% in comparison to 2019.
The demand is such that Ocean Holidays is expanding its villa portfolio in the region by over 150% by the end of 2022, offering new accommodation in increasingly visited areas such as Bear's Den Reunion, Solara, and Sonoma.
With the fresh surge in demand, coupled with travellers finally travelling again after waiting for years, comes a higher level of service expected. "Over the pandemic we've looked at ways to optimise the customer experience, by evolving how our staff work," comments Harry Hastings, co-chief executive, Ocean Holidays. "Customers now can check into their villa online, and head straight there from the flight, something that was not possible before. All of our staff are trained in concierge services, so that when in Florida customers can speak to one of the Ocean Holidays team locally 24 hours a day based at our welcome centre 10 minutes from Walt Disney World."
---
[1] https://www.dailymail.co.uk/news/article-9815601/More-33-000-New-Yorkers-moved-Florida-pandemic.html
https://www.ocean-holidays.co.uk/wp-content/uploads/2022/04/Kids-on-the-Beach-_JKL3484-scaled.jpg
1700
2560
admin
https://www.ocean-holidays.co.uk/wp-content/uploads/2023/02/oh-logo.png
admin
2022-04-21 11:36:14
2022-04-25 10:20:35
The evergreen appeal of the Sunshine State